The Founder
Don Woolley
I have an M.Div. from Asbury Seminary and a PhD in Practical Theology/North American Missiology from Southeastern Southern Baptist Seminary. I am an ordained elder in the United Methodist Church. I grew up in Arkansas, attended the University of Arkansas, and was a chemical engineer for six years, working in the paper industry.
Good Raising is a new venture. As a former pastor and as the director of a faith-based nonprofit, I know that raising needed funds can be challenging. I hope this effort helps other and will help our own nonprofit as well.
I'm grateful to serve as the national director of QuadW Missional Outreach. When we launched in 2008, we had no plans to expand beyond our own city of Mobile, Alabama. The QuadW Foundation gave us the opportunity to make this a national (and now international) program. I've been amazed and grateful to see the impact grow each year since. I love the difference our programs make in the lives of young adults, our partners' ministries, and the communities they serve.
I'm blessed to have Amy as my wife and be "dad" to our sons, Graham and Tanner. As a family, we've lived in Kentucky, Ohio, and Florida, but most of our time has been in Mobile, Alabama. In 2018, we moved to Rawlins, Wyoming to be closer to the things we love to do – hiking, skiing, kayaking, and camping. Our happy place is the Grand Teton National Park.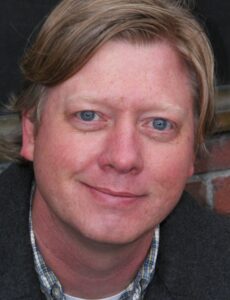 Why Good Raising?
We created Good Raising to increase the number of people with wills and to provide an additional opportunity for supporters to help churches and nonprofits fulfill their calling.
There are enormous needs and tremendous opportunities all around us. Our hope is that Faith Wills and Will for Good will be new sources of funding that help churches and nonprofits sustain and expand their impact.
At the same time, the organization is helping its members complete a task that every adult needs to complete, regardless of whether or not they choose to leave a bequest to the organization. The absence of a will often leads to unnecessary stress and difficulties for grieving families. Good Raising makes completing this task much easier and free.
There is absolutely no pressure to leave something to the church or nonprofit.
Everyone wins.
QuadW Missional Outreach
QuadW Missional Outreach is a faith-based nonprofit led by the founder of Good Raising , LLC , Don Woolley. Though originally started by a group of United Methodists, the organization is non-denominational and works with young adults from a wide variety of denominational and non-denominational backgrounds.
QuadW Missional Outreach provides Christian summer internships and longer term residencies to young adults. For the summer internship we place teams of young adults to serve under-resourced populations alongside churches and other faith-based nonprofits. For the 9-12 month residencies, our goal is to nurture disciple-making movements led by young adults.
Mission Statement
QuadW Missional Outreach develops young adults spiritually so they forever live as servants of God's mission to heal the world.
Our work is captured by the words transform, serve, connect, and multiply.
Transform. We offer challenging missional experiences that facilitate deep personal growth.
Serve. We serve among the marginalized and disadvantaged, knowing that God changes us when we serve others.
Connect. We partner with churches and faith-based organizations, helping them connect more deeply with their communities.
Multiply. We nurture a movement of young adults engaged in Christian mission, providing resources and gatherings for young adults and those who work with them.
To find out more, please visit
A Little More About Us
Good Raising was formed in 2021 with the goal of providing online wills to help individuals without a will and to help churches and nonprofits increase the effectiveness of their planned giving program. We offer faithwills.com for churches and faith-based nonprofits and willforgood.com (coming soon) for all other nonprofits.
Our products were developed with the help of numerous attorneys who graciously gave of their time to make this a reliable tool that addresses state's differing requirements. We believe our product provides churches and nonprofits a new way to expand the opportunity of planned giving to all your constituents. By law, Good Raising offers no legal or financial advice to users. We recognize that online wills are not the best option for every individual and our product highlights circumstances where it is especially prudent to seek the services of a qualified attorney. Our hope is that Good Raising will be offered alongside the traditional services provided by attorneys. The win for all of us is that individuals complete a will and prayerfully consider leaving a portion of their estate to the causes they care about.